Saturday, October 14, 2023
Diyet & The Love Soldiers
Diyet & The Love Soldiers is alternative country, folk, roots and traditional with catchy melodies and stories deeply rooted in Diyet's Indigenous world view and northern life. Diyet sings in both English and  Southern Tutchone (her native language) and plays bass guitar.
Backed by Love Soldiers: husband and collaborator, Robert van Lieshout (acoustic guitar, drums & percussion) and Juno Award winning producer, Bob Hamilton (electric guitar, pedal steel & mandolin); this trio multi instrumental trio from the Yukon has a sound that can fill a big stage or capture an intimate room.Bent is
"Diyet's enticing vocals will pull you into the songs while the lyrics tell you a story."  says Canadian Beats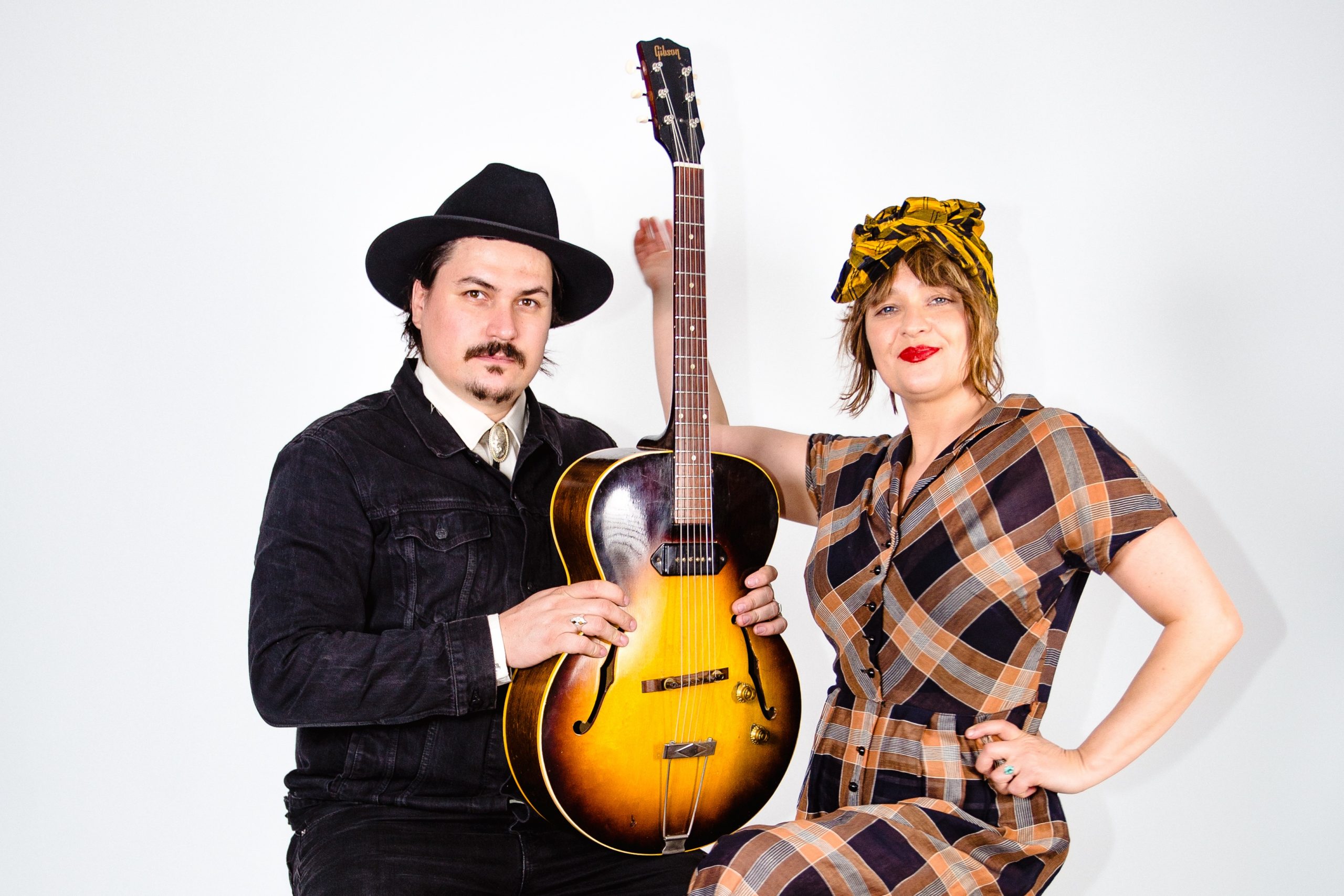 Blue Moon Marquee
Blue Moon Marquee writes and performs original compositions influenced by anything that swings, jumps or grooves.  A.W. Cardinal (vocals/guitar) and Jasmine Colette a.k.a. Badlands Jass (vocals/bass/drums) have played for a vast gamut of crowds at jazz clubs, Lindy Hop dance halls, folk venues, blues haunts, hospitals, prisons, markets, motorcycle joints, dive bars and prestigious festival stages.
The result of 9 years of rigorous touring, crisscrossing Europe and North America, is a distinct energy and style from this acclaimed duo. Carving a path through blues, jazz, jump jive, folk, country, swing, and Indigenous soul with an authentic spirit, their sound does not idle easily in one certain category.
"Blue Moon Marquee has its own completely original style. This is a tremendous sound by a hugely talented duo." says American Roots UK